Breaking down each 'power' conference's performance against out-of-conference opponents for week 2.
This Saturday, the ACC proved to all that while they were still a 'power conference', this would not be one of their stronger years. Virginia Tech escaped a dangerous East Carolina squad, and Virginia converted on a last-second FG to beat the lowly Indiana Hoosiers. While Florida State and Georgia Tech both pounded unheard-of opponents, Clemson beat Wofford by eight and the Tar Heels pulled out a two-point win over Rutgers. Stanford dismantled the dysfunctional Blue Devils, and Boston College lost to Central Florida by an embarrassing score of 30-3.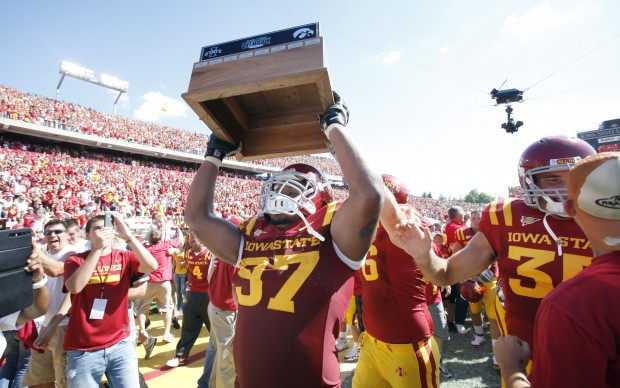 With only half of the teams playing this weekend, it's hard to judge the conference. All-in-all, though, it was another successful week for the disheveled Big 12. Iowa State beat rival Iowa in a triple-OT thriller, Oklahoma State beat up on Arizona on Thursday night, and the Longhorns and Jayhawks both came away with close home victories versus legitimate opponents. The only problem was Mizzou's OT loss at Arizona State, but the conference still had an impressive showing.
After a stellar first week, the Big East did not come out quite as strong in week 2. Louisville kicked things off with an embarrassing home loss to Florida International, and Pitt barely held of Maine. Rutgers lost to North Carolina, Cincy was walloped at Tennessee, and UConn lost a close game at Vanderbilt. Other than that, South Florida had another solid week by beating Ball State, while Syracuse and West Virginia sent some small, local colleges packing.
Overall grade: B- (and that's generous)
The picture pretty much sums it up. Rice beat Purdue this weekend, and New Mexico State beat Minnesota. Iowa lost to rival Iowa State, Indiana fell to Virginia, Alabama dominated Penn State in Happy Valley, and the Buckeyes narrowly escaped with a win over warm-up opponent Toledo. Meanwhile, both Illinois teams came out with blow-out wins, Wisconsin, Michigan State and Nebraska beat up on lowly opponents, and Michigan pulled out a thrilling victory over Notre Dame in the Big House's first ever night game.
Notre Dame lost again, and again it was due mainly to red-zone turnovers. While the Irish fell to rival Michigan, Army and BYU both lost as well. The only winner on Saturday for the Independents was Navy, who beat Western Kentucky. Once again, which team in this mix really matters? Notre Dame.
Overall grade: C- (the Irish did play better than last week)
While no one of importance played an out-of-conference opponent, the conference still did alright. San Diego State, Colorado State and Wyoming all blew out smaller opponents, but UNLV fell to Washington State 59-7 and New Mexico lost at Arkansas by 49.
This week went a little better for the Pac 12. Although Arizona and Oregon State were demolished by Oklahoma State and Wisconsin respectively, the conference did display some winning potential. Washington, UCLA and Arizona State all won tight games against legitimate opponents (well, maybe not San Jose State, but you never know…), and Oregon, Washington State and Stanford all destroyed lowly schools this weekend.
It was yet another solid weekend for the nation's most prolific conference, as they went undefeated in out-of-conference play. The Crimson Tide beat Penn State in a tough road environment, and Tennessee beat Cincy by 22. Ole Miss, Florida, Arkansas, and LSU all won against smaller schools, while Kentucky and Vanderbilt pulled out wins over Central Michigan and Connecticut respectively.
Overall grade: A+ (hard to argue against perfection)